Programma 2023
26 June 2023 (afternoon) – 7 July 2023 (morning)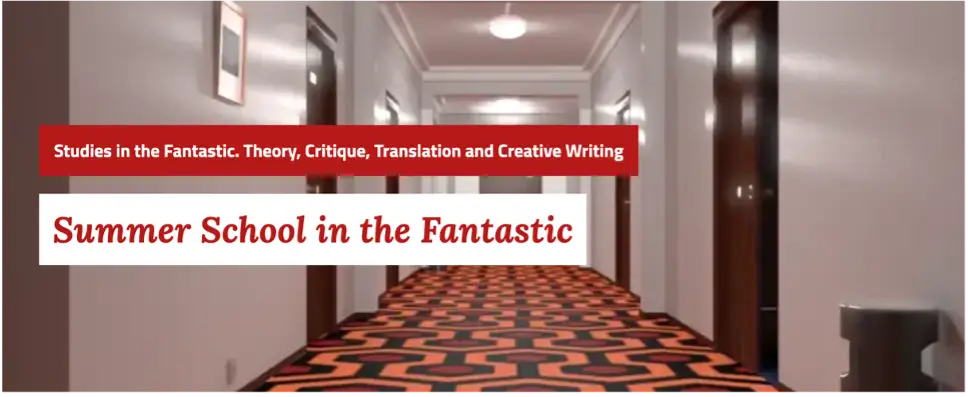 Confirmed lectures:
Lilla Crisafulli (Alma Mater Studiorum – Università di Bologna)

Introduzione al fantastico

Diego Del Pozzo (Accademia di Belle Arti di Napoli)

Supereroi e superpoteri. Dalla 'golden age' del fumetto americano alla rivoluzione della Marvel Comics
Superhero movies, blockbusters e transmedia storytelling. Il 'caso di studio' del Marvel Cinematic Universe

Lucia Di Girolamo (Università degli Studi della Campania 'Luigi Vanvitelli') 

Territori del fantastico: il caso Méliès

Eleonora Federici (Università degli Studi di Ferrara)

Tradurre il linguaggio della fantascienza delle donne
Tradurre nuovi linguaggi: la fantascienza e un mondo di nuove parole

Patricia García (Universidad de Alcalá)
C. Bruna Mancini (Università della Calabria)

Cos'è il fantastico? La prospettiva di Romolo Runcini
Arrivano i mostri

Elisabetta Marino (Università degli Studi di Roma 'Tor Vergata') 

Reanimation and Immortality in Mary Shelley's Works
Science or Imagination? Exorcizing anxieties in Late Victorian Literature

David Punter (University of Bristol) 

Pandemic and Apocalypse in Fantasy and the Gothic
The Sign of the Witch in Literature and Fantasy

Nicoletta Vallorani (Università degli Studi di Milano Statale) 

"La fantasia è un posto dove ci piove dentro" (I. Calvino): struttura e anarchia nel fantastico
Caino, Calibano, il mostro di Frankenstein e Mr Hyde: le declinazioni dell'ombra

Incontro col Mufant - Museo del Fantastico e della Fantascienza di Torino
Visita guidata del Museo del Fumetto di Cosenza
Please note that:
lecturers will also facilitate a series of workshops;
students will be required to deliver a presentation on a topic of interest during the concluding seminar, which will be held on 6-7 July 2023.